Welcome!
St Andrew's is a lively Anglican church at the heart of Eaton, on the outskirts of Norwich. There's lots going on, with activities for all ages, so there's a real welcome for everyone.
Come along and find your place here … 'a church for all - a place for you'
Christmas is coming
We are in the run-up to Christmas: buying, making, wrapping, baking (or maybe worrying how to cope) and at St Andrew's it's a time of preparation as well.
Please join in as we look ahead to Christmas in the regular Sunday Services or any of these special events.
For all ages
Sunday 4th December: Informal Evening Worship for Advent at 6.30 pm, with guest speaker Patrick Richmond, vicar of Christ Church Eaton - preceded by afternoon tea at 5.30 pm
Saturday 10th December: Christingle Cafe service at 3.30 pm
Sunday 18th December: Candlelit Carol Service at 6.30 pm, followed by seasonal refreshments
For babies and pre-school children

with parents, grandparents and carers
Tuesday 13th December: Toddlers' Christmas Service starting at 11.15 am
For those of retirement age
Wednesday 7th December: Old Eatonians in the Church Hall from 2.30-4.30 pm for a festive afternoon – "Christmas is coming"
Wednesday 21st December: The Senior Service in the New Church at 2.30 pm – "Don't throw the baby out with the bathwater"; a service with a difference, including festive refreshments.
If you feel in need of prayer for any reason St Andrew's Prayer Net will pray for you confidentially.
New to St Andrew's?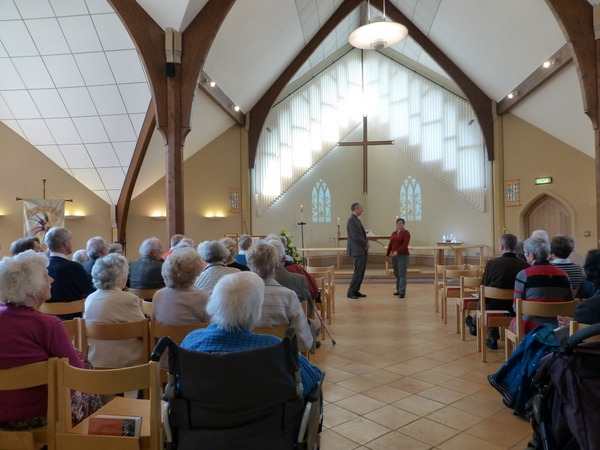 Have a look at what we do on Sundays and during the week. As a church we're involved in the local community in many different ways, bringing the good news of Jesus Christ to all. Please get in touch if you have any questions.
For families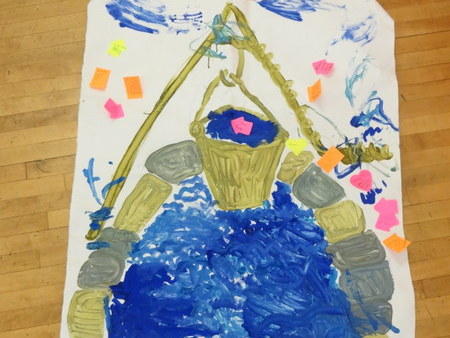 Regular activities include the Toddlers Group, Sunday Club, Messy Church and Tea, Toast and Truth for 11-18s.